A Wonderful Saturday Morning
For those of us that are old enough, and have enough memory cells left, to remember the TV show "The A Team", a common phase used at the conclusion of the show was, "I love it when a plan comes together." Well, God certainly allowed our plans, for last Saturday, to "come together".
Plan one: Have first truck/container show up at 8am and complete loading by 9am. The container arrived at 7:15 and loading was completed by 8am.
Plan two: Have second truck/container arrive by 9am and complete loading by 10am. Truck arrived at 8:35 and was loaded by 9:30am.
Plan three: Begin ceremony to honor Tom Jenkins at 10am.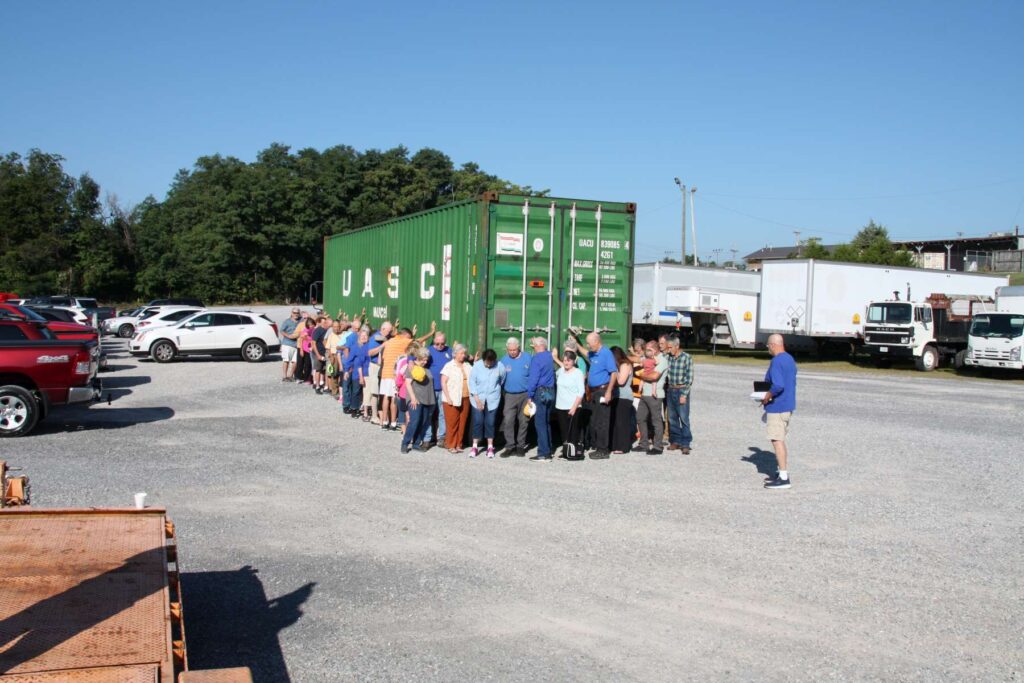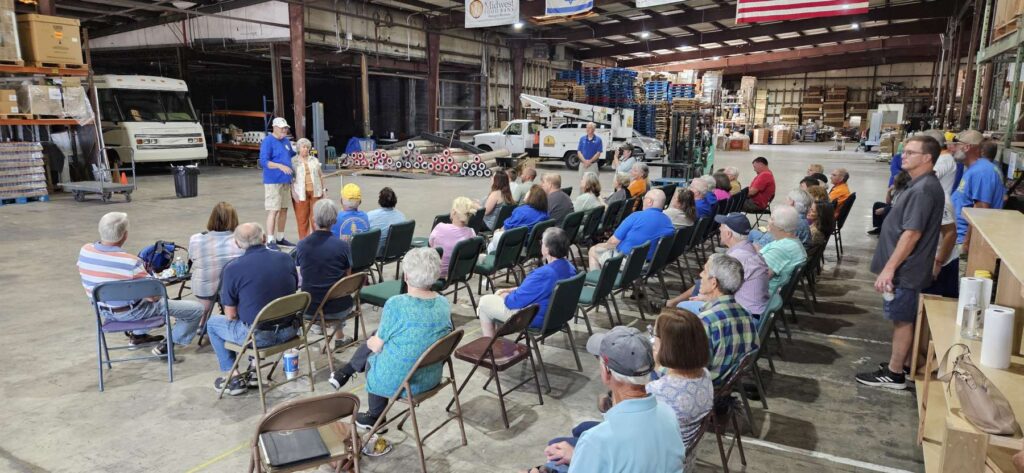 Plan 3 was special for many of us. The loss of our friend, co-worker and fellow Christian has left a void within our team, and for that matter, God's Warehouse. That said, we spent some time Saturday remembering Tom and how he served God in various ways. As a way to honor Tom, the main pathway for vehicles thru God's Warehouse has been designated "Tom Jenkins Way" with a banner hoisted high to denote the recognition. Tom's widow, Cindy, joined us for the ceremony along with other family members.
As stated, God blessed Harvest with the loading of two containers in one day and then allowed us to honor our friend, Tom. God is good.
Tim Velie (Director, Harvest of Israel)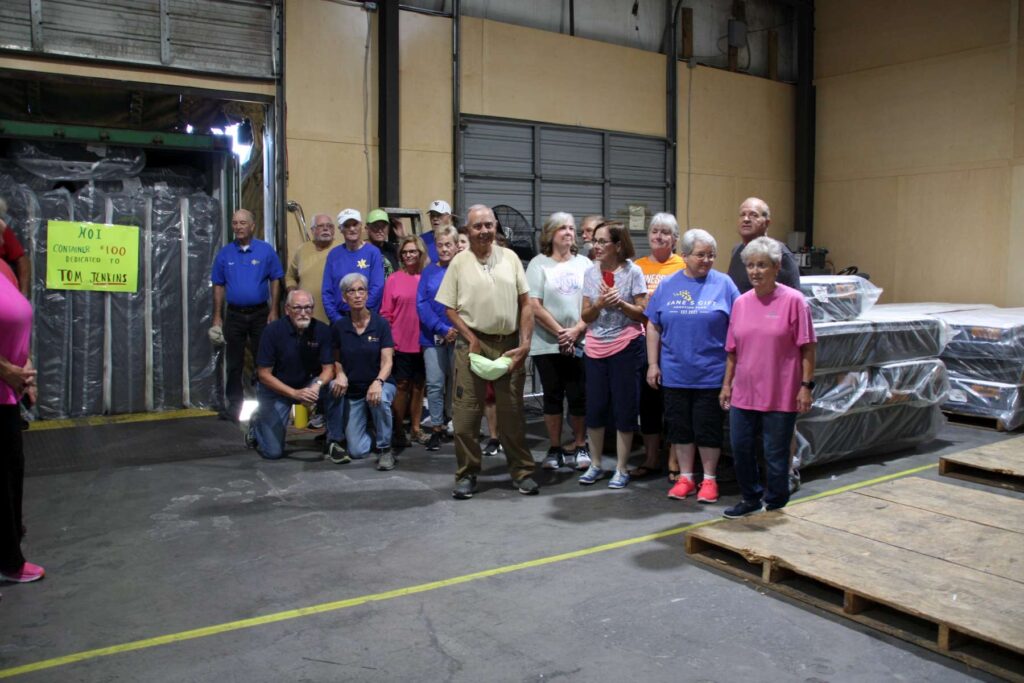 Plans 1 & 2 were successful due to the pre-load work by my team, Ralph, Jack, Jigger and Gary plus the effort of numerous volunteers who came out to assist in the loadings. The men did some work but it was certainly the women that carried most of the load. Seriously, we were pleased to have all of the volunteers that helped.
It should be noted, Persia Baptist of Rogersville, as they have in the past, volunteered to fund the shipping expense for container 100. That cost is approximately $7000. Pastor Kevin Wisecarver was there to present the check and to participate in the ceremony.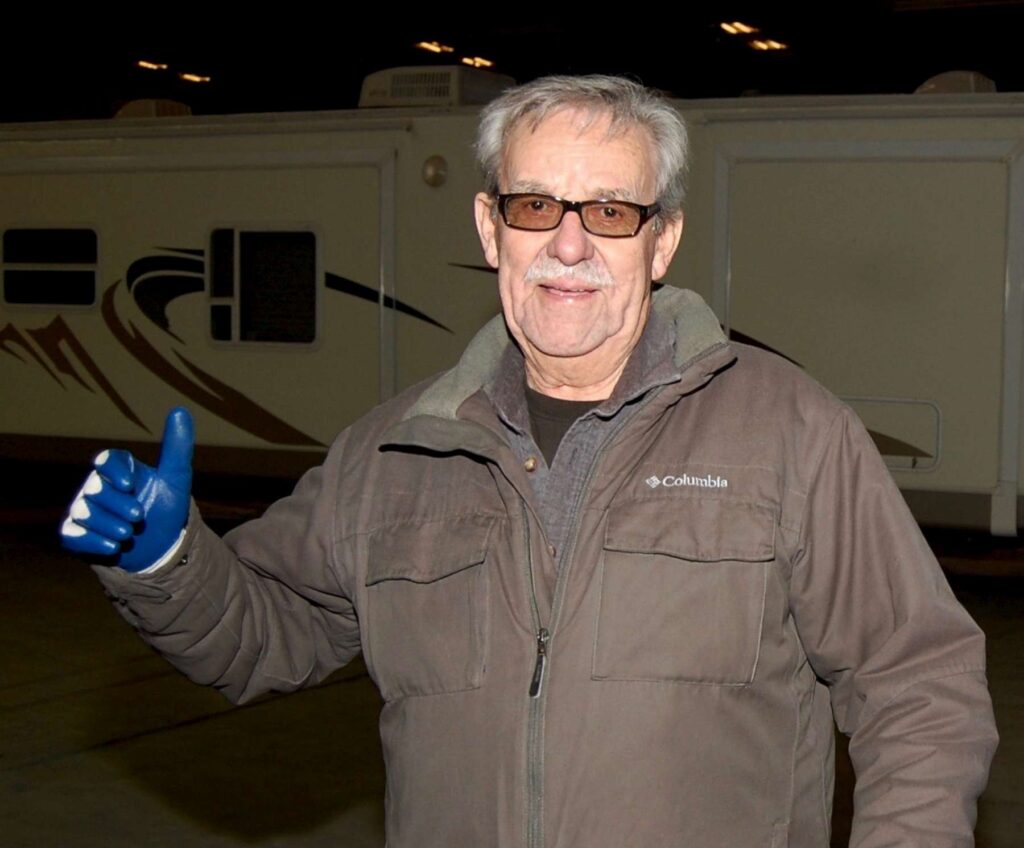 Footnote: Certain anti-Christian elements within the Israeli government are placing Custom restrictions on many of our shipment items which our partners need. If not changed, this could greatly cripple our ability to aid our partners. Please remember Harvest in your prayers.
We are often asked, "What do you ship?" In response I have listed some of the items included in Saturday's loadings of Containers 99 & 100:
Walkers
Clothing (Men, women and children)
Games / toys
Furniture, bedroom
Incontinence
Back Packs
Sleeping bags
Coolers
Mattresses
Costumes
Bed pads
Toilet chairs
Linen
Medical Supplies
Blankets/quilts
Shoes
Eyewear
Sports equipment
Chairs, metal
Baby wipes
Towels, hand
Beds, metal