"I will bless those who bless you (Israel)."   Genesis 12:3
Welcome to Harvest of Israel!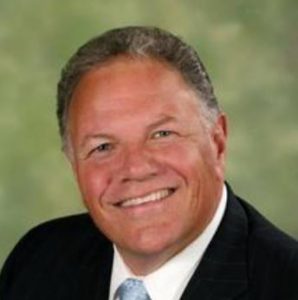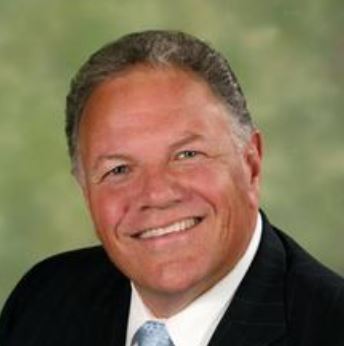 President & Founder Harvest of Israel
In a world that is increasingly anti-Semitic, it is our desire to express our Christian love and support for Israel. Through the shipping of humanitarian aid and correct biblical teaching in the church, we hope to be a blessing to Israel and its people. As you look through this website we ask you prayerfully consider joining us as we seek to offer a cup of cold water in Jesus' name to the people of Israel.
We are an Evangelical Gentile Christian ministry that uses 3 key pillars upon which we build Harvest of Israel:
Sending large containers of humanitarian aid through the Joseph Project Warehouse ministry in Beit Shemesh.
Teaching the largely Gentile church in America the Jewish roots of our Christian faith.
Aid for Jewish Ukrainian Refugees
Our partner in Israel, the Joseph Project, is working on the front lines in providing assistance to the many Jewish refugees fleeing the war in Ukraine. The video below shows the amazing work they are doing at a refugee center in Chelm.
Joseph Project Presentation
Harvest of Israel is shipping containers of humanitarian aid to our main distribution partner in Israel, the Joseph Project, to help support the Ukrainian Jewish refugees fleeing the war in Ukraine. This video shows the amazing work and impact that Joseph Project is making as they deal with this humanitarian crisis. Donations for this effort can be made through Harvest of Israel by using the donation button below.
shipping containers to israel
Harvest of Israel ships a 40 foot container of humanitarian aid to Israel once a month through our partners the Joseph Project in Israel. We would love for you to join the Harvest of Israel team.
Container 98 Shipment for Israel
An email from the trucking company we use came to us on Tuesday of last week advising us that the shipping company had moved our load date from Friday to Wednesday. Fortunately, the load was 95% ready and with a couple hours work that afternoon we had the entire load staged and ready. So, on Wednesday, July 26th, at 8am Harvest of Israel volunteers began loading container #98 and by 9:30am the truck was well on its way to the port in Savannah. This container was tightly packed but carried only a few different types of items, primarily mattresses. The only other main component was fabric. Yes, I said fabric. We had a request from Callie, our dear friend at the Baptist Village, for quilting material and batting. With the help from a family in North Carolina and an unknown source, we combined our efforts to load four watermelon crates filled to capacity with fabric and batting.
Callie has served at the Baptist Village for over twelve years. She is originally from Maryville. Her job at the Baptist Village is to oversee some of the sports activities. Several of our partners use sports as the link to the Hebrew young people. Last year Callie held what we would have referred to as a town fair with lots of games and prizes. Although I did not hear the final number, Callie anticipated having over 500 youth in attendance.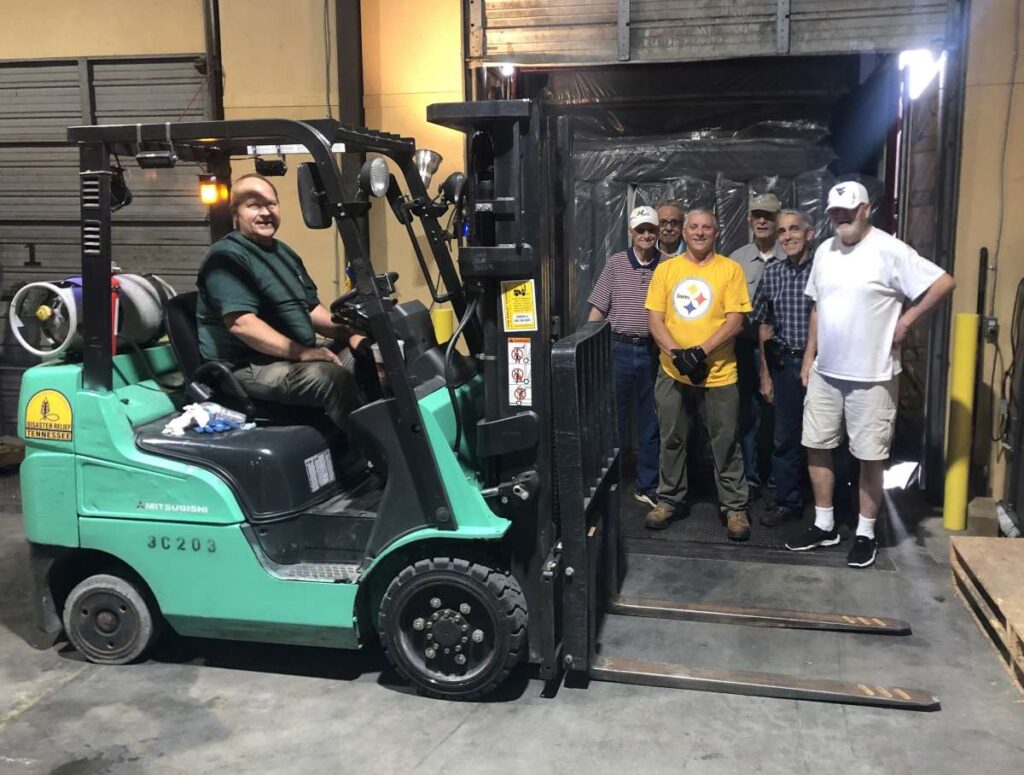 Back to the quilt material. You might think that quilt material would not fall under "humanitarian aid". That said, our goal is to provide, if possible, what our Israeli partners request. They are certainly more in tune with what their needs might be. Our prayer is that whatever we send, it advances God's Kingdom by helping to bring more souls to Christ.
We express our thanks to all who donate, either materially, time-wise and/or financially. And, as always, we ask for you to pray for Harvest of Israel.
Tim Velie, Dir. Of Operation
Why do we do what we do at Harvest of Israel? History records the great atrocities committed against God's chosen people, especially during World War II and the Holocaust. The movie 'Schindler's List' perhaps best portrays the heart and motive of this ministry to help the Jewish people. Watch this compelling scene from the end of the movie.
Partner with Harvest of Israel as we work with our ministry partners in Israel and around the world to be a blessing to the nation of Israel and its people. Volunteer, donate, or pray!