"I will bless those who bless you (Israel)."   Genesis 12:3
Welcome to Harvest of Israel!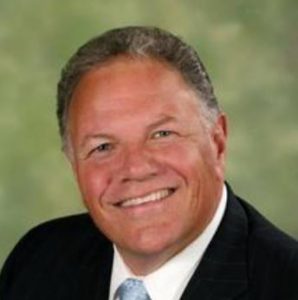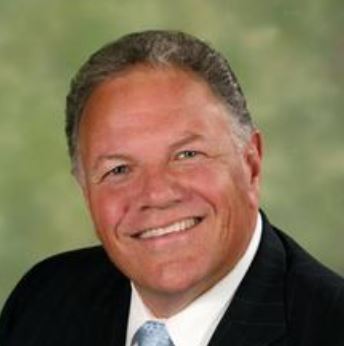 President & Founder Harvest of Israel
In a world that is increasingly anti-Semitic, it is our desire to express our Christian love and support for Israel. Through the shipping of humanitarian aid and correct biblical teaching in the church, we hope to be a blessing to Israel and its people. As you look through this website we ask you prayerfully consider joining us as we seek to offer a cup of cold water in Jesus' name to the people of Israel.
We are an Evangelical Gentile Christian ministry that uses 3 key pillars upon which we build Harvest of Israel:
Sending large containers of humanitarian aid through the Joseph Project Warehouse ministry in Beit Shemesh.
Teaching the largely Gentile church in America the Jewish roots of our Christian faith.
Aid for Jewish Ukrainian Refugees
Our partner in Israel, the Joseph Project, is working on the front lines in providing assistance to the many Jewish refugees fleeing the war in Ukraine. The video below shows the amazing work they are doing at a refugee center in Chelm.
Joseph Project Presentation
Harvest of Israel is shipping containers of humanitarian aid to our main distribution partner in Israel, the Joseph Project, to help support the Ukrainian Jewish refugees fleeing the war in Ukraine. This video shows the amazing work and impact that Joseph Project is making as they deal with this humanitarian crisis. Donations for this effort can be made through Harvest of Israel by using the donation button below.
shipping containers to israel
Harvest of Israel ships a 40 foot container of humanitarian aid to Israel once a month through our partners the Joseph Project in Israel. We would love for you to join the Harvest of Israel team.
Saturday, September 2, 2023
Containers 100 & 101 Shipments for Israel
Harvest of Israel has accomplished the milestone of sending our 100th container (as well as container 101) of humanitarian supplies to our partners in Israel! On Saturday morning the truck with the first container arrived at 7:15 AM, and loading was completed by 8:00 AM. The 2nd truck with the container for shipment #101 arrived 35 minutes later and was fully loaded by 9:30 AM. Both trucks were loaded so quickly because of the pre-load work done by the team of Ralph, Jack, Jigger, and Gary, and the great turnout of volunteers.who wanted to be a part of this incredible milestone.
Persia Baptist of Rogersville, as they have in the past, volunteered to fund the shipping expense for container 100. That cost is approximately $7000. Pastor Kevin Wisecarver was there to present the check and to participate in the ceremony.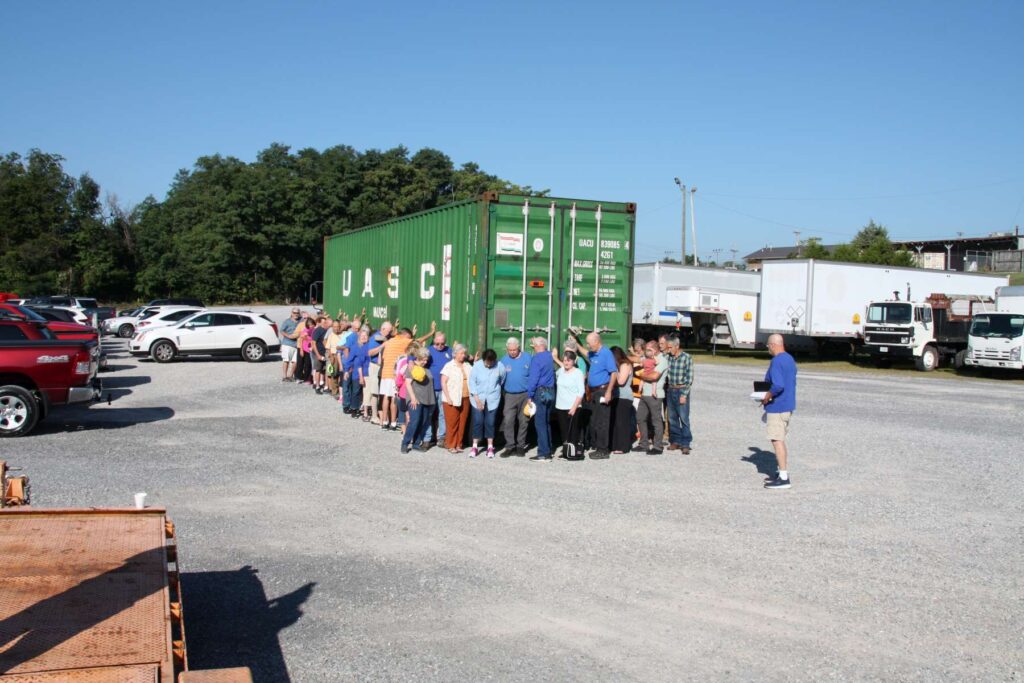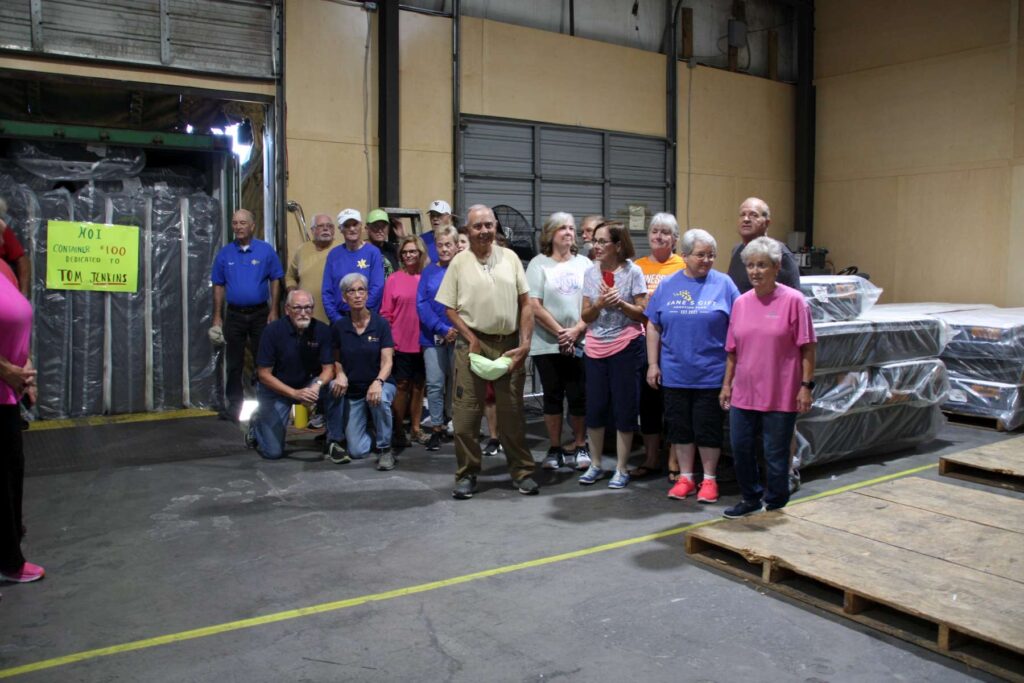 After loading both containers we all participated in a ceremony to honor a dear friend and co-worker in Christ, Tom Jenkins, who recently went home to be with the Lord. We spent time remembering Tom and how he served God in various ways. As a way to honor Tom, the main pathway for vehicles thru God's Warehouse has been designated "Tom Jenkins Way" with a banner hoisted high to denote the recognition. Tom's widow, Cindy, joined us for the ceremony along with other family members.
God continues to pour out His blessings and provisions so that Harvest of Israel can be a blessing to His chosen people Israel. To God be all honor, glory and praise!
Click here for more details.
Why do we do what we do at Harvest of Israel? History records the great atrocities committed against God's chosen people, especially during World War II and the Holocaust. The movie 'Schindler's List' perhaps best portrays the heart and motive of this ministry to help the Jewish people. Watch this compelling scene from the end of the movie.
Partner with Harvest of Israel as we work with our ministry partners in Israel and around the world to be a blessing to the nation of Israel and its people. Volunteer, donate, or pray!